Request a press pass to attend LibertyCon International on October 14-15 at the Hyatt Regency in Miami, FL
The deadline for online/advance media registration is Friday, October 14, 2022.
On-site media registration may be available, space permitting. Students For Liberty reserves the right to withhold press credentials from applicants and to revoke those credentials before or during the event.
Please direct any questions to [email protected]  or Students For Liberty's Public Relations Manager, Brian Lambrecht, at [email protected]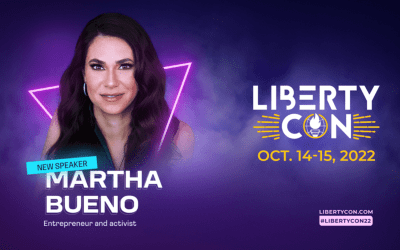 MCLEAN, VA., August 17, 2022 – Students For Liberty (SFL) is proud to announce Miami resident, activist, and entrepreneur Martha Bueno as the host and emcee for LibertyCon International, the flagship event for SFL returning after a two year break and coming to the...