Request a press pass to attend LibertyCon International on October 14-15 at the Hyatt Regency in Miami, FL
The deadline for online/advance media registration is Friday, October 14, 2022.
On-site media registration may be available, space permitting. Students For Liberty reserves the right to withhold press credentials from applicants and to revoke those credentials before or during the event.
Please direct any questions to [email protected]  or Students For Liberty's Public Relations Manager, Brian Lambrecht, at [email protected]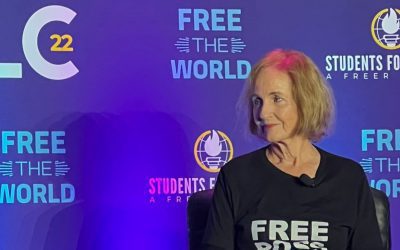 MCLEAN, VA., October 20, 2022 - A large milestone was reached this past weekend at LibertyCon International when the petition for clemency for Ross Ulbricht reached and surpassed half a million signatures.Ross Ulbricht is serving two life sentences plus 40 years...